Your partner in international trade and logistics
Global presence, local attention
Slade is a full-service provider of customized transportation and logistics solutions. Since its founding in 1991 in Houston, Slade has evolved from a provider of regional transportation services to a holistic provider of logistics solutions worldwide.
Slade now operates from its offices located in the United States, Peru, Argentina, The Netherlands, Belgium, Singapore, Malaysia, China and Australia. Combining its global network of offices with a further network of trusted agents worldwide.
Slade celebrates the spirit of teamwork, reliability, excellence and value by continuing to systematically-improve with expertise, technology, strong leadership and great team members.
Sea Transport
Slade has special agreements with major shipping lines, offering competitives rates and regular services from/to the most importants ports. Our company provides unbeatable ocean frequency and operating response, both for imports and exports.
Our services include:
• LCL and Full Containers Load.
• Liquid Cargo (Flexitanks, Ecobins, IBC).
• Break Bulk / Oversize & Overweight Cargoes.
• Charters / Part Charters.
Trucking Transport
Slade had made a selection of Transports Companies based in infrastructure, knowledge and quality of service. We consolidated with them strategies alliances of integration in order to act as only one company. We offer a comprehensive service at national and international level, with an extensive coverage to guarantee the security of the goods.
Our services include:
• Full Truck loaded (FTL)
• Less Truck Loaded (LTL).
• Special equipments
• Custody Service
• Pick Up and Delivery Services.
Air Transport
A broad and highly-qualified worldwide network of representatives makes Slade one of the most efficient and safe forwarding companies.
We have built close relationships with leading airline companies so that efficiency and speed are ensured.
Such service, based on efficiency and speed, is supported by our structure and by strategically positioned networks, ensuring the success of our logistic circuit.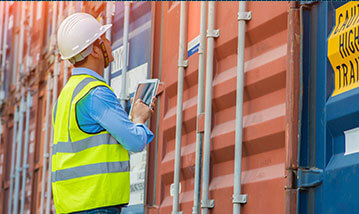 Customs Services
Our services include:
• Pre Shipment Management & Formalities
• Import Documentation.
• Customs Clearance and Import Operations
• Export Documenation.
• Customs Clearance and Export Operations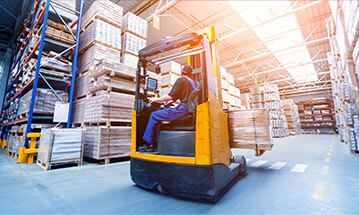 Logistics Services
Our services include:
• Order processing and tracking.
• Management of national and international logistics and distribution services.
• Consolidation and deconsolidation.
• Specialized equipment.
• Storage and inventory management.
• Supply chain planning, control, and optimization.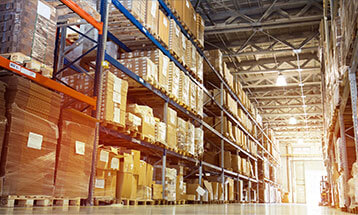 Insurance Services
Our Insurance Advantages:
• All risk Insurance
• Door to door
• The lowest rate in market
• Extensive cover
• Tranquility and security
• Containers Insurance

OIL & GAS
Thanks to our experience we can optimize the logistics process of our customers allowing seize new market opportunities.
In Slade we designed this service making focus on meeting the needs of this particular industry through the following proposed of services.
• Oil & Gas Supply Chain Managment
• Customer Service Department
• Customs Clearance
• Warehousing
• Local Deliveries
• Trucking, Air and Ocean Transportation
Our value proposals is based on Working closely with our customers in order to provide them benefits like improvement on cost, risk minimization, optimization of transit times and solutions to logistics processes.
Ethics
As a globally recognized leading logistic service provider, we have set the very highest of standards to mantain the quality of service that we provide and the manner in which we run our global business.
The code of business conduct sets Slade´s commitment on how do business in a fair way: Treating everyone – customers, colleagues, suppliers and sub- contractors, as well as the wider community – with honesty, integrity and respect.
The Code of Business Conduct is fully supported by The Slade Group Board of DireCtors and the Senior Management Team — The new Slade Compliance Team.
Quality
Slade continuously strives to be the premier resource for complete supply chain logistics solutions and to supply services that meet and exceed our customer's expectations. We accomplish this through quality management systems designed to drive continuous improvement in process performance and effective corrective and preventative actions.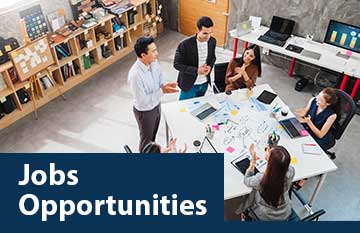 At Slade, we believe it is our people who create our success. This is why we want a work team made up of people standing out for their professionalism and human nature. This translates into flexibility, honesty, creativity, tolerance, responsibility, dedication to work, global vision, active team spirit.

We are focused on creating and recreating a work atmosphere for our people to grow to the fullest, both as professionals and as human beings. We foster an atmosphere of optimism, cooperation, and respect for all our employees to feel comfortable and motivated.

If you want to join us, please send us your résumé to info@sladeargentina.com